Most Iconic Paintings In London Galleries
Posted by:
Admin
Tags:
Posted date:
15-07-2022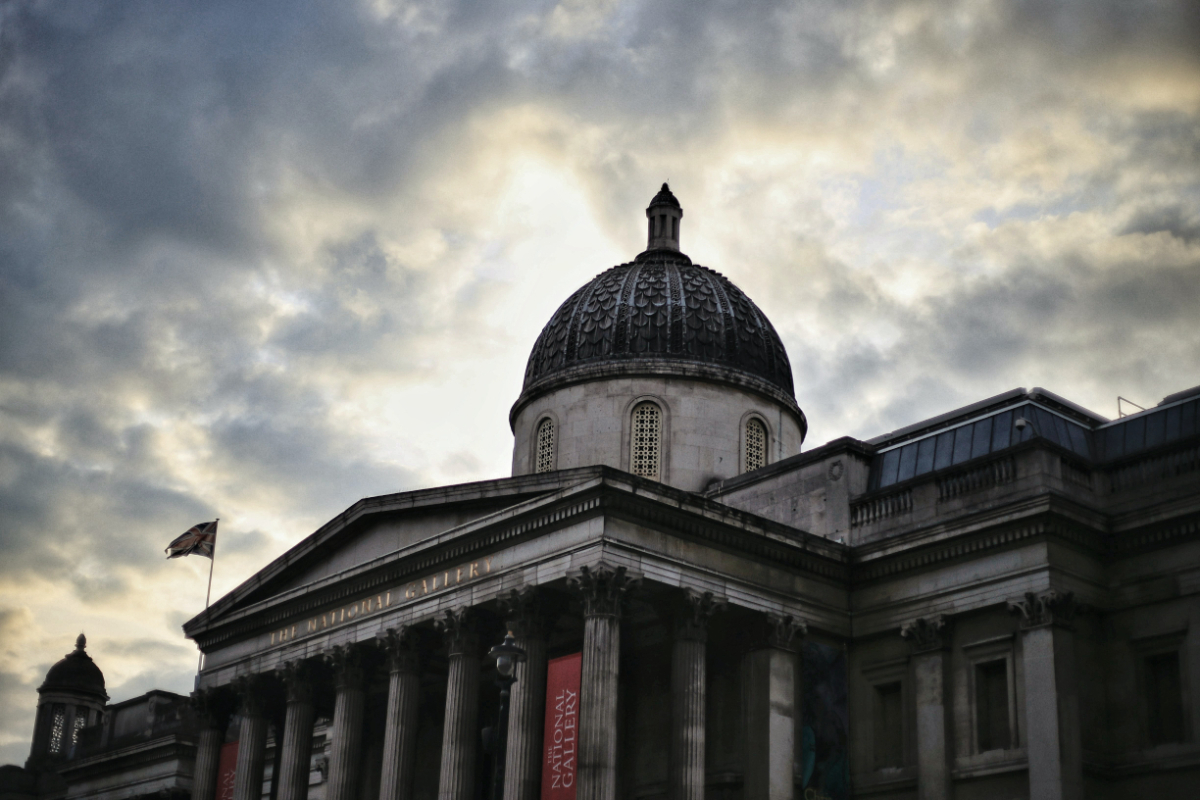 No matter what type of artwork or artists interest you, from Impressionist paintings to modern sculptures, there will be something of intrigue in one of London's many galleries. The cultural melting pot is home to various world-famous collections, from Van Gogh to Monet, displaying some of the most famous paintings in state-of-the-art spaces, mostly free to the public.
Explore the city's key galleries and art museums, including Tate Modern, Tate Britain and the National Gallery, to embrace the rich history of the International art world. Or explore the hidden gems found in intimate art spaces, often filled with contemporary and new exhibitions like the Wallace collection or Lisson Gallery.
With so many options, it can be hard to prioritise, so we've created this list with the Top Painting to see in London Galleries. From John Constable's famed 'The Hay Wain' to Sir John Everett Millais's classic depiction of Shakespeare's Ophelia.
Top Paintings in The National Gallery, London
Joseph Mallord William Turner
"The Fighting Temeraire"
Known for his vicious marine scenes, J.M.W Turner painted the world-famous- The Fighting Temeraire. The painting signifies the transition from the romantic era to the industrial age, using a masterful artist's approach to highlight the sea, sky and natural light.
The Fighting Temeraire was a real ship famed for its part in Britain's victory at the Battle of Trafalgar. This painting creates a solemn aura as the mechanical, smoke-chugging tow boat takes the majestic wooden ship to its final dock.
Vincent van Gogh
"Sunflowers"
Vincent van Gogh remains one of the most prolific artists in history. Van Gogh's exceptional talent was never recognised during his life, but after his death, his paintings became world-renowned. Sunflowers highlight Gogh's expressive use of colour, with seven versions being produced, each varying slightly.
The version seen in the National Gallery shows the flowers in front of the Yellow House, where Van Gogh lived with Paul Gauguin. Each sunflower shows a different level of decay, making the painting feel as though in motion. Vincent Van Gogh's extraordinary talent was never significantly recognised in his lifetime, but his astounding use of colour now captivates the millions who travel to see his paintings every year.
Van Gogh painted seven versions of the Arles Sunflowers, but Van Gogh originally intended for there to be "a dozen". These are now dotted around the world – or in one case, destroyed. The London version features a backdrop of the Yellow House (where he lived with Paul Gauguin) and captures in thick impasto the textures and altering the form of his sunflowers at varying stages of decay.
George Seurat
"Bathers at Asnières"
George Seurat was widely known for his development of the new painting technique, Pointillism, succeeding the post-impressionist era. His new technique involved building up a painting using small dots of colour, often using brightly-coloured pigment.
Although Bathers at Asnières isn't entirely in the pointillist style, it's one of the first recorded uses of this style. The scene shows an idyllic summer by the River Seine, with bathers sporting coloured features.
Thomas Gainsborough
"Mr and Mrs Andrews"
This famed oil canvas portrait by Thomas Gainsborough portrays the couple Mr and Mrs Andrews in front of a natural landscape. The picture is unfinished, with Mrs Andrew's lap and hands being left bare, thought to be space for a future newborn.
Considered one of his most famed works, the painting remained in the hands of the sitters family until late 1960 and was only publicly recognised after an exhibition in Ipswich in 1927.
Jan van Eyck
"The Arnolfini Portrait"
Jan van Eyck painted the world-renowned oil portrait of Italian merchant Giovanni di Nicolao Arnolfini and his wife, known as 'The Arnolfini Portrait, 'The Arnolfini Marriage' and other names. It was painted on an oak panel rather than canvas, depicting the couple in their home in Bruges, Belgium.
Hans Holbein The Younger
"Jean de Dinteville and Georges de Selve ('The Ambassadors')"
Painted at a similar time to the famed Henry VIII portraits, The Ambassadors emits the same majestic Tudor demeanour, promoting the power and excellence of the sitters.
A lot can be said for the objects placed on the table, with each signifying an interest of the sitters. However, real attention should be given to the mysterious, out-of-place shape on the floor. When viewed from the far right side, this shape morphs into a realistically painted skull as a nod to Memento mori perspective anamorphosis.
John Constable
"The Hay Wain"
Considered one of the best pieces of art in the world, John Constable's 'The Hay Wain' is an incredibly detailed oil painting of the idyllic British countryside, featuring a vast landscape, capturing pockets of country and agricultural life.
Yet, at first, the exquisite piece of art struggled to find a buyer when first displayed at the Royal Academy in 1821 and was eventually sold to an Anglo-French art dealer in 1824.
George Stubbs
"Whistlejacket"
Whistlejacket was a real famous horse from the 17th century. He won the 2000 Guineas at York in 1759 and remained one of the fastest horses of the time.
Three years later, in 1762, Whistlejacket's owner, the Marquess of Rockingham, commissioned a striking portrait by artist George Stubbs, known for his majestic horse and dog portraits; Stubbs painted Whistlejacket like most equestrian portraits in a 'levade' position that emits strength.
Interestingly the canvas is solely for Whistlejacket, and no notable figure is shown, such as a king or even an intricate landscape background.
Leonardo da Vinci
"The Virgin of the Rock"
Set in a rocky cave on the shoreline, The Virgin of the Rocks emits a dark, mysterious and celestial sense, depicting the Mother Mary, a young Jesus, an angel and young John the Baptist. Dated between 1483 and 1486, this was the first independent painting completed by the world-famous Leanardo da Vinci, dated between 1483 and 1486.
Mystery surrounds this painting as two almost identical copies were made, one more menacing with the angel pointed at baby Jesus and Mother Mary's hand clawed over St John's head. It was believed Da Vinci was ordered to change the commission owed to these reasons, explaining the second version. The first is on display at the Louvre in Paris, and the second at the National Gallery in London.
Claude Monet
"The Water Lily Pond"
Famed for his influence in the Impressionist era, Claude Monet created some of the most fascinating scenes of scattered colour, creating unique depth in natural landscapes and a range of portraits, flower paintings and marine shots.
The famous Water Lily Pond painting depicts Monet's garden, where he purpose-built a pond with the iconic Japanese Style Bridge himself to grow water lilies. Over his career, Monet produced over a thousand pieces of artwork; eventually, his eyesight began to fail, and his paintings grew more abstract.
Top Paintings in Tate Britain, London
Sir John Everett Millais
"Ophelia"
As William Shakespeare wrote in his play Hamlet, Ophelia falls into a stream and drowns after discovering that Hamlet has killed her father. Painter Sir John Everett Millais was a Pre-Raphaelite, going against what they considered conventional, unrealistic and unimaginative historical paintings awarded by the Royal Academy.
To recreate the scene, sitter Lizzie Siddal lay in a cold bath fully clothed during winter, almost dying as she caught a severe cold.
Henry Moore
"Draped Seated Woman"
Henry Moore's sculpture of the Draped Seated Woman reminisces the ancient Greek columns and Elgin Marbles whilst capturing the modernistic taste.
The structure shows a disproportioned, distorted female body with block-like features sitting in a life-like risky pose promoting movement as if the female form was frozen in time.
LS Lowry
"The Pond"
Lowry was widely known for his popular and charming 'matchstick men' who were found in many of his paintings. His style was a laid-back approach allowing the painting to develop straight on the canvas, creating deep realism that depicts everyday life during daily commutes.
The Pond depicts an Industrial city centre in motion, with a large boat pond centre framed. Lowery was also awarded for his 'Match Day' painting by the Football Association in honour of the 1953 coronation of Queen Elizabeth I, although he was surprised as a friend entered him without his knowledge.
George Frederic Watts,
"Hope"
A sense of delirium and ambiguity comes from most of Watt's artwork, as he was recognised for creating phantasmagorical art that gave no sense of place or time. His painting Hope shows a sorrowful female figure, blindfolded to symbolise Blind Hope and grasping onto a broken lyre as she tries to hear the faint music.
She is sitting on what seems like an indistinguishable globe or planet. Two versions of this painting were created by Watts and his assistant, the second is considered superior owed to the female expressive face, and the removal of a small star was symbolism overkill.
Francis Bacon
"Seated Figure"
In many of Bacon's most famed artworks, he paints disfigured and grotesque people, often applying a framing technique that isolates the subject and creates further mystery. In the Seated Figure, the body and facial features are entirely distorted and twisted, yet maintaining a form.
This was Francis Bacon's trademark and supposedly illuminated the fragility of humanity. Other famed works include Bacon's Head Series, which carries his mysterious sense of anguish, and figurative deformities.
JMW Turner
"The Angel Standing in the Sun"
Towards the end of his life, world-famous painter J.M.W Turner became enthralled with the notion of life, death and biblical stories of retribution. These themes are apparent in his heavenly painting- The Angel Standing in the Sun, which uses a fluidity of light and colour. Yet, many fellow Royal Academians believed his style of blended colour to be vulgar.
This painting depicts Archangel Michael wielding his sword at the human sinners below as they attempt to escape. The crowd are drawn with simple strokes, swirling into the meshed background of the painting that shows glimpses of the blue sky behind the divinity or fire brought by the angle.
Turner has created other world-famous paintings like 'The Fighting Temeraire, which quintessentially displays Britain's transition from the Romanticised era to the Industrial era.
Top Paintings in National Portrait Gallery, London
Unknown Artist
"Anne Boleyn"
Interestingly the most famed portrait of Anne Boleyn has no certified artist as many of her portraits were destroyed by Henry VIII after her execution. Surviving portraits are likely copies of previous paintings, not drawn live, with varying images of her face. No one is certain of her true appearance.
Anne Boleyn's iconic portrait sees her in a fashionable and French court-inspired dress, with her staple 'B' necklace. Although historians argue if this is her true style and look, the painting matches claims she has black and beautiful eyes, a long neck and a wide mouth. The painting is on a wooden panel, as with all other portraits completed before 1540, with canvases not becoming common for another 50 years.
Marcus Gheeraerts The Younger
"Queen Elizabeth I ('The Ditchley portrait')"
Queen Elizabeth I's magnificent portrait was painted for Sir Henry Lee after a tremulous time in their friendship as he moved to his Ditchley property with his mistress.
The key theme portrays his request for forgiveness and another chance at friendship with the Queen, as signified by the thundery weather on one side and a brighter day on the other. The Queen proudly stood on the globe with her royal talismans, emitting her sovereignty at the time.
Anthony Van Dyck
"Self Portrait"
Anthony Van Dyck created three self-portraits during his life, with this exceptional piece being one of his last works as he died less than a year later. His self-portrait displays him in a striking pose holding strong eye contact with the audience.
Yet his demeanour seems as nonchalant as his confident brush strokes, almost as if he's turned for a moment from painting himself onto the canvas. The National Gallery and Art Fund acquired the portrait after being almost purchased by a private overseas buyer, who would prevent public appreciation.
Pauline Bott
"Pauline Bott"
Pauline Bott's stained-glass-work self-portrait is the only stained glass artwork in the National Portrait Gallery. This pop-art and unusual self-portrait use various experimental methods like expressive glass painting and layering, gaining the artwork notoriety for its individualism.
This is the only stained-glass work in the NPG's collection, created by Pop artist Pauline Boty. This beautiful, unusual self-portrait was made when Boty was a student at the Royal College of Art and incorporates experimental techniques such as layering and expressive use of glass painting. The leading is also unusually arbitrary, with non-essential pieces (such as the line dividing the face) used to aid the dramatic composition.
Chris Ofili
"Chris Ofili"
This self-portrait by Chris Ofili uses intense brushstrokes and layered colours to give personality to the figure. His other works are recognised for overarching themes of sexual stereotyping, racial inequalities and mass violence.
Although this intimate portrait shows less of his traditional themes, it still emits a sense of unease with the model close to the audience and half his face showing.
---
Are you looking for oil painting restoration in London? Alyson Lawrence provides oil painting restoration throughout London and the surrounding areas.
We hope this page has provided some valuable information about the process of restoring a painting. To discuss your restoration project follow the link below.
As a member of the Guild of Master Craftsmen and over 30 years experience restoring fine art paintings, your beloved paintings are in good hands. If you need help restoring oil painting, contact Alyson today to discuss your project.