What Are The Most Famous British Oil Paintings
Posted by:
Admin
Tags:
Posted date:
13-07-2022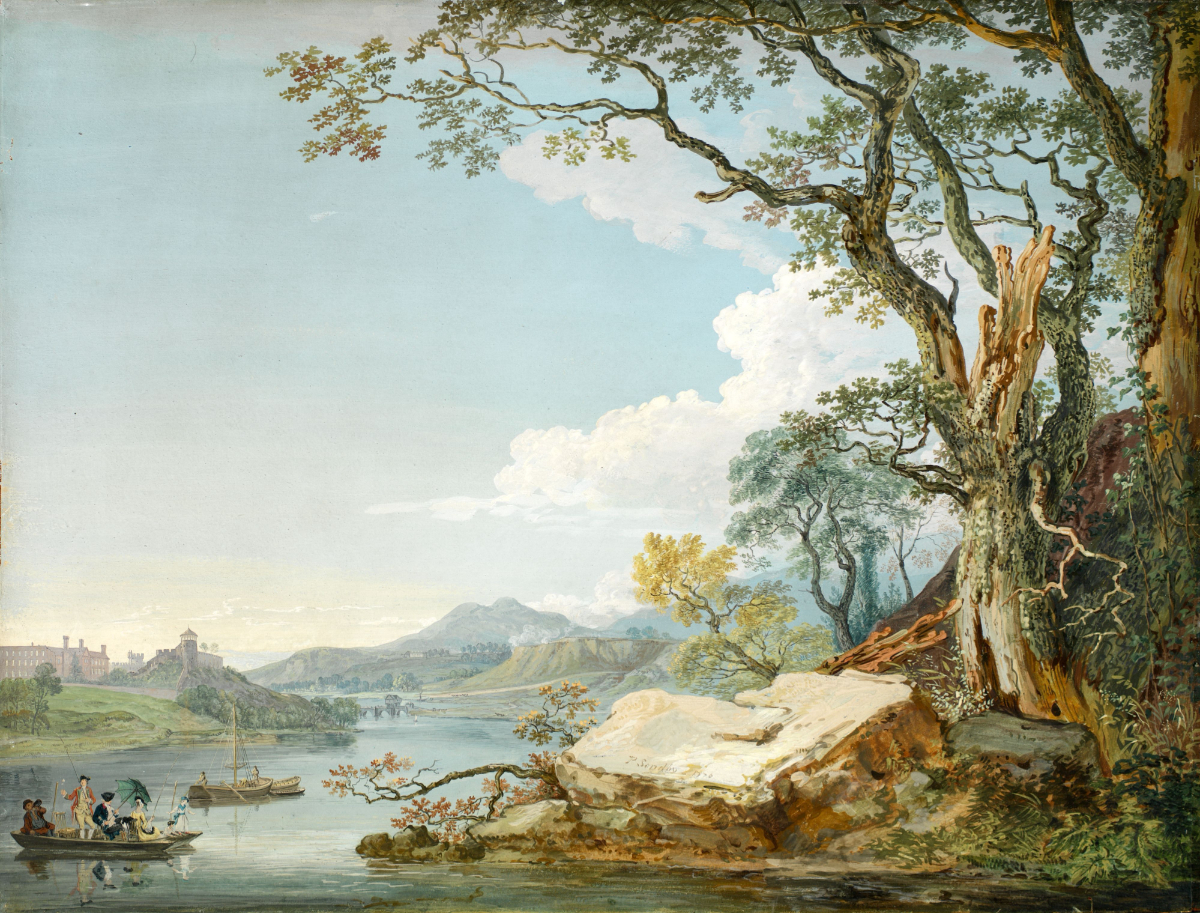 The History of British Painters and Art
The history of British art stretches back from stone carvings on walls during the Neolithic and Bronze Ages to early medieval British structural art.
Yet, a dramatic emergence of fine oil paintings occurred during the Renaissance (1400) throughout Europe, namely Italy. Followed by the Baroque period (1740), which refined into the Neo-Classicism style seen in the late 17th century, said to reflect an angelic Rococo style coinciding with the early 18th century Age of Enlightenment.
Western art and European paintings led the way, with Kings and Queens commissioning grand portraits from Dutch, German and Flemish Artists such as Holbein or Van Dyck. By the 18th century, Britain had regained notoriety in the world of fine arts, specialising in portraiture and landscape art. This rise in English painters was said to be from the emergence of the 'Grand Tour' regularly held between the 18th and 19th centuries.
Travellers were upper-class young British men of high standing, with sufficient means, desiring to broaden their horizons in Italy's artistically sophisticated countries. As more and more young British men encountered and shared the magnificent painting styles, England rose in artistic notoriety and gained artistry achievements. By 1769 the British Royal Academy was founded, ensuring a high level of standards for artwork, its first president being Sir Joshua Reynolds.
Reynolds was an artist himself and a lecturer and author who investigated aesthetic topics like the importance of history paintings. Some famous history painters include Americans Benjamin West and John Singleton Copley, who depict historic moments in great detail. During this period, British Romantic Painter John Martin was painting dramatic, biblical scenes.
In the 18th century, landscape paintings began to emerge with varying styles. Notable Welsh painter Richard Wilson was known to capitulate the Welsh Landscape with a classical spirit, whilst Joseph Wright of Derby expressed the spirit of the Industrial Revolution (early 18th century).
One of the most celebrated painters of this time was Thomas Gainsborough, who was skilled in both portraiture and landscape art, allowing models to be captured amongst vast landscapes. By the mid-19th century, English landscapes had truly flowered as artists began to produce large volumes of art. Revolutionary painter John Constable focused on the Suffolk countryside, his home, with great passion, portraying nature's simple purity and harmony through art.
Similarly, J.M.W Turner often depicted violent marine paintings and expressive landscapes with the same sense of intensity using atmospheric shading. These two historic English painters influenced work around the globe, with many American and European artists mesmerised by their powerfully original approach and style.
Below we introduce the best of English Art and their respective painters, describing the painting and giving inspiration for the famous works. Many of these famous paintings are regarded as pioneers of the English art world.
1) The Lady of Shalott, John William Waterhouse
(Born in 1849)
In 1888, English painter John William Waterhouse created 'The Lady of Shalott, based on the famous poem by Lord Tennyson (1832).
The image depicts a woman expressing sorrow as her unreciprocated love for Sir Lancelot induced a curse and then her death.
The moment encapsulates the fourth part of the poem- at the closing of the day/She loosed the chain, and down she lay;/The broad stream bore her far away.'
Three other versions of the woman were painted by Waterhouse in 1888, 1894 and 1915.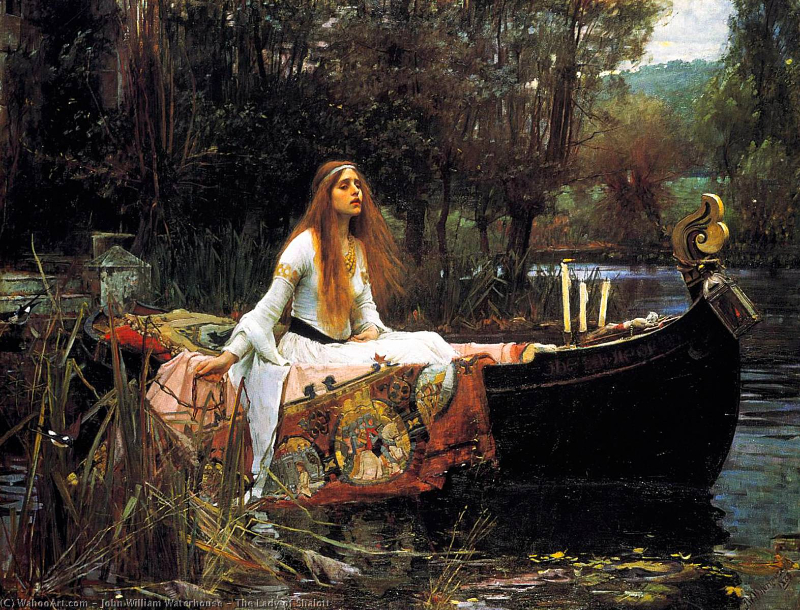 2) The Blue Boy, Thomas Gainsborough
(Born in 1727)
The mystery behind the Blue Boy focuses on who the child model was, whether Gainsbouroghs nephew or the son of a wealthy hardware merchant owed to their early ownership of the painting. Interestingly, the Blue Boy was later viewed as a gay symbol, becoming the name of an iconic upscale LGBT monthly magazine (1974), similar to Playboy.
3) Head VI, Francis Bacon
(Born in 1909)
Francis Bacon's head series gives a sense of unease, although he later dismissed his work as 'silly'. Head VI was inspired by Valazequez's portrait of Pope Innocent IX, it shows a ghostly figure in a sort of glass cage, either screaming in existential agony or at the audience, with a rich purple cloth distinguishing the body stance.
4) Gassed, John Singer Sargent
(Born in 1856)
Scaling an impressive 2.3m x 6.11m canvas, Gassed is an epic war painting of the First World War. It depicts the aftermath of a mustard gas attack, as injured and blind soldiers line up beside the piles of dead soldiers to receive medical attention. John Sargent was commissioned to document the war, spending time on the Western Front (1918) and his painting Gassed was shortly voted picture of the year by the Royal Academy of Arts (1919).
5) Man's Head, Lucian Freud
(Born in 1922)
Lucian Freud's close relationship with Francis Bacon encouraged a change of style during the late 1950s, as Freud moved away from one-dimensional portraits to explorations of human flesh. His approach created an almost grotesque rendition of the human face, with facial contours and skin drawn in unruly angles with a skeletal colour scheme. Freud was known to incorporate a sense of personality into his portraits by spending time with family and friends.
6) The Fighting Temeraire, JMW Turner
(Born in 1775)
J.M.W Turner was known for his famous vicious marine settings, often capturing naval scenes in moments of peril. The Fighting Temeraire captures the moment the elegantly crafted wooden ship is towed for its final dock, symbolising the romanticised past transitioning into the industrial future. Further seen by the mechanical and smoke-producing tow boat. This painting was an influential piece for the birth of the Impressionist movement.
7) Five Ships – Mount's Bay, Alfred Wallis
(Born in 1855)
At the age of 70, after the death of his beloved wife, Alfred Wallis, a cornish fisherman, began to delve into painting. Utilising memory of his experiences to produce expressionist paintings with an unmannered and authentic style. This painting depicts five Cornish Luggers sailing into Mount's Bay in a childlike design, although his works were a great influence on various other artists.
8 The Hay Wain, John Constable
(Born in 1776)
Constable was famous for painting classic idyllic rural British scenes, with great detail on even the smallest of details.
The Hay Wain is one of Britain's most famous artworks, closely competing with The Fighting Temeraire by JMW Turner for top place.
Interestingly the artist's competition may draw from their difference in style as Constable focused on the placid countryside whilst Turner highlights the transfer into the industrial age.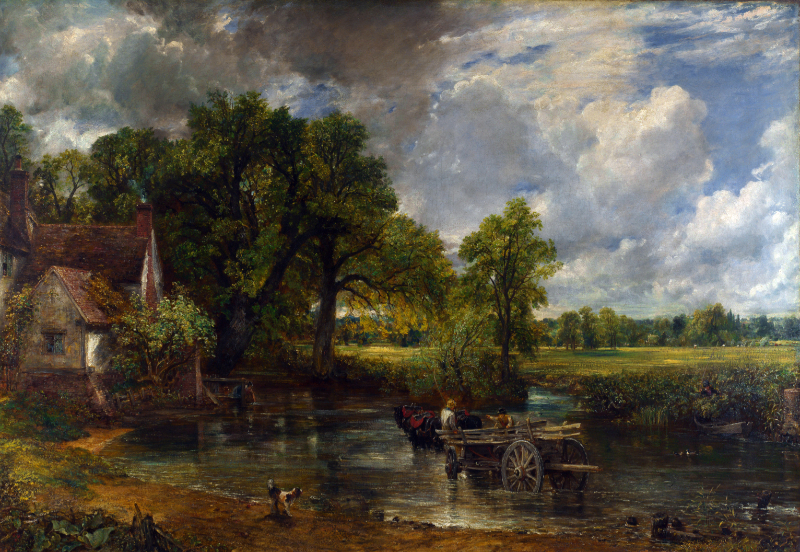 9) Going to the Match, L.S. Lowry
(Born in 1887)
This painting was rewarded with the Football Association art award in 1953 owing to its rendition of frantic football fans flocking to Burden park for the Bolton Wanderers match. Yet, Lowry didn't submit the painting himself and was surprised when he received the award, with the PFA praising the art for capturing the 'heart and soul' of the game.
10) Nocturne: Blue and Gold – Battersea Bridge, James Whistler
(Born in 1834)
American-born artist James Whistler came to London in his mid-twenties, making it his home until his death (1903). This painting focuses on the old wooden Battersea Bridge, with the newly-built Albert Bridge and the Chelsea Church in the background. Some faded fireworks can be seen, along with glowing night lights, suiting the Nocturne style that focuses on romanticised, moonlit scenes.Gaining acceptance from British art critics proved difficult, with John Ruskin likening his exhibition to 'flinging a pot of paint in the public's face'. Whistler's painting Nocturne: Blue and Gold finally gained acceptance after the Art Fund acquired it.
11) Cold Dark Matter: An Exploded View, Cornelia Parker
(Born in 1956)
Parker's installation was originally designed for the Chisenhale Gallery in East London. This reconstructed sculpture portrays the explosion of a garden shed, frozen in time, with an internal lightbulb recreating the detonation as dramatic shadows cast over the room. Wooden pieces are hung from the ceiling as it splinters away from the explosion. It is said to represent the destruction of a 'safe space' as sheds are like attics, being filled with old, neglected but often still loved belongings.
12) The Singing Butler, Jack Vettriano
(Born in 1951)
Scottish artist Jack Vettriano produced The Singing Butler- a controversial piece of British art, critics loved to hate it, though it drew the public eye. Although his approachable painting style lacks extreme technical prowess, it creates a sense of curiosity. The couple is painted in a ballgown and black-tie clothes whilst dancing on a beach, leaving the audience pondering the story behind the romantic affair.
13) Portrait of Henry VIII, Hans Holbein the Younger
(Born in 1497)
German painter Hans Holbein was appointed as the King's painter in 1536, and various paintings of Henry VIII were created, yet, the original 'Portrait of Henry VIII' is a lost work, destroyed in a fire in 1698. This is the most iconic image of the famous Tudor king and any other British Monarch. Unlike other monarch painters, Holbein limited the use of 'golden royal props', instead, Henry VIII's stance emits power and superiority. The portrait was painted between 1536-1537 as a mural in the Palace of Whitehall, displaying the influential Tudor dynasty.
14) The Skating Minister, The Reverend Robert Walker, Henry Raeburn
(Born in 1756)
Painted in 1755, this Scottish portrait was passed down through generations, only seeing the public eye in 1949. It was later regarded as one of Scotland's best-known paintings, depicting the serene winter scene with Reverend Robert Walker, minister of Canongate Kirk, skating effortlessly across frozen lochs of Duddingston or Lochend in Edinburgh. This small figure painter is unlike other works by Raeburn, who served as King George IV of Scotland's portrait painter, often painting portraits with an outdoor background filled with trees and sky.
15) Ophelia, John Everett Millais
(Born in 1829)
This iconic Pre-Raphaelite painting depicts another heartbreak, as Shakespeare's Ophelia (Hamlet) falls into a brook and drowns whilst singing in a martyr or angelic pose.
Ophelia is famed for its detailed depiction of the riverbank flora, showing the natural decay and growth of the ecosystem.
Pre-Raphaelites (1848) were a secret society of young artists renowned for this type of realistic art, which went against Royal Academy Standards.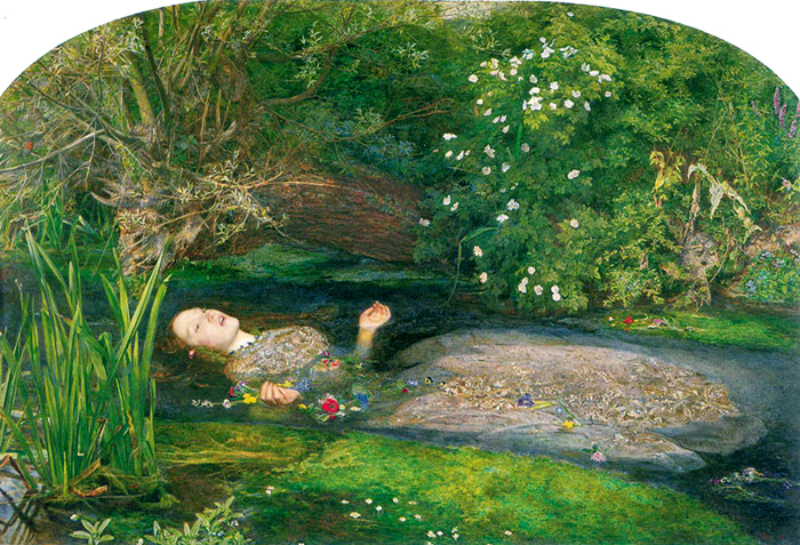 ---
Are you looking for oil painting restoration in London? Alyson Lawrence provides oil painting restoration throughout London and the surrounding areas.
We hope this page has provided some valuable information about the process of restoring a painting. To discuss your restoration project follow the link below.
As a member of the Guild of Master Craftsmen and over 30 years experience restoring fine art paintings, your beloved paintings are in good hands. If you need help restoring oil painting, contact Alyson today to discuss your project.