Oil Painting Restorers

Fulham and London
Are you looking for oil painting restorers in London? Alyson Lawrence offers oil painting restoration throughout London and the surrounding areas.
As a member of the Guild of Master Craftsmen with over 30 years experience restoring fine art paintings, your beloved paintings are in good hands.
If you need help restoring oil painting, contact Alyson today to discuss your project.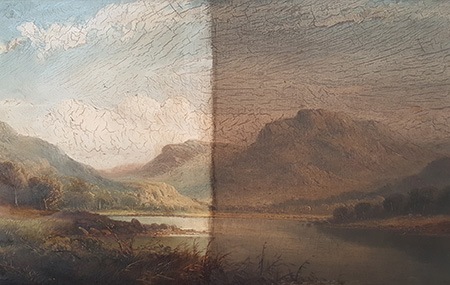 Painting in Oils

Oil on canvas is one of the most commonly used combinations when creating art. Linen and cotton canvases are each suitable for different styles of art styles.
Some of the most famous paintings and artists use oil as their preferred medium for the level of opacity and unrivalled texture effects they can achieve.
In Europe, the earliest record of using oil as a painting medium dates back to the 11th Century. However, using oil colours on easel painting stems directly from 15th Century Tempera painting techniques.
Initially, it was oil paints, and varnishes used for glazing tempera panels. They painted with traditional linear methods. A famous example is the brilliant, jewel-like portraits of Flemish painter Jan van Eyck.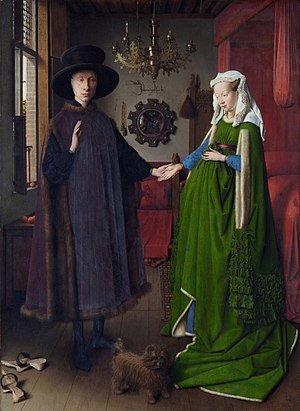 Oil paint is unique in the fact that it's the only medium to dry by oxidation. All other popular mediums such as Tempera, Acrylic or Gouache dries by evaporation.
The oil reacts chemically with oxygen in the air and gradually hardens into a gel, then finally stable. The unique property used means the texture quality can maximise the impressions of the painting.
Advantages of Oil Paint
The flexibility and depth of colour are one of the main reasons it's one of the most famous painting mediums. The various application methods range from thin, dilute glazes to dense impasto.
It allows the artist to portray a range of effects and textures. Because it's slow to dry, it offers the artist more time to work on the paint than other mediums.

It provides a more significant opportunity for blending and layering colours. The natural material is more durable and tends to age better than water-based paintings.
We are experts in restoring oils paintings. Oil painting restoration holds many guises. Frames can damage, and time can take its toll on their beauty.
We can repair a canvas to its former glory using our expertise. It might be the varnish has yellowed or cracked as decades of exposure takes its toll on the condition of your painting.
Our specialist restoration service can turn even the most severely damaged oil paintings back to the beautiful work of art it once was. You can have your picture cleaned using the best and correct techniques available, handing your artwork back to you fully restored.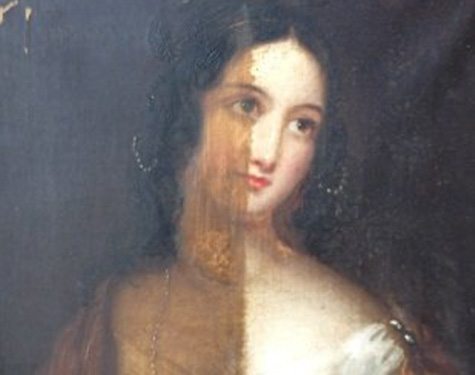 We are passionate about fine art and respect how painting restoration is essential for future generations to appreciate. We can restore even the most intricate details of an oil painting, from small tears to an almost unrecognisable piece of art.
We will ensure all works carried out are to the highest standards possible. Never try cleaning or restoring oil paintings yourself, the damage you could cause to a work of art could end up being irreparable.
Why Restore an Oil Painting?
While oil painting offers a broad spectrum of experimentation, once the art has dried and aged, it can cause problems for restorers centuries later. It can contribute to the deterioration of the original paintwork and irreversible damages.
As an example, bitumen was used as a glaze to create an amber glow in paintings. However, later on, as the material deteriorated, it formed lumps and cavities on the painting surface.

Chrome yellow, one of Vincent Van Gogh's favourite shades, eventually resulted in the fading of the vibrancy of the painting. In some cases, the colours have disappeared entirely.

The conservation and restoration of oil paintings are crucial to so many. Some oil paintings are treasured family heirlooms, handed down for generations.

Oil painting restorers near me
If you are looking for oil painting restorers in London, we work with artwork throughout the following areas:
Barking and Dagenham
Barnet
Bexley
Brent
Bromley
Camden
Croydon
Ealing
Enfield
Greenwich
Hackney
Hammersmith and Fulham
Haringey
Harrow
Havering
Hillingdon
Hounslow
Islington
Kensington and Chelsea
Kingston upon Thames
Lambeth
Lewisham
Merton
Newham
Redbridge
Richmond upon Thames
Southwark
Sutton
Tower Hamlets
Waltham Forest
Wandsworth
Westminster
London Based Oil Painting Restorer
Alyson specialises in restoring fine art using the finest of techniques.

If you would like her expert advice or help on any aspects of having your oil painting repaired, restored or cleaned and brought back to its former beauty, please contact our oil painting restorer in London.
Alyson will discuss all aspects of oil painting restoration work with you, coupled with her many years of experience and professional expertise she will give you the best advice on your oil painting restoration.
---
Are you looking for Oil Painting Restoration in Fulham, London or the surrounding areas? Feel free to send a message using the contact form below.